Croquet Duo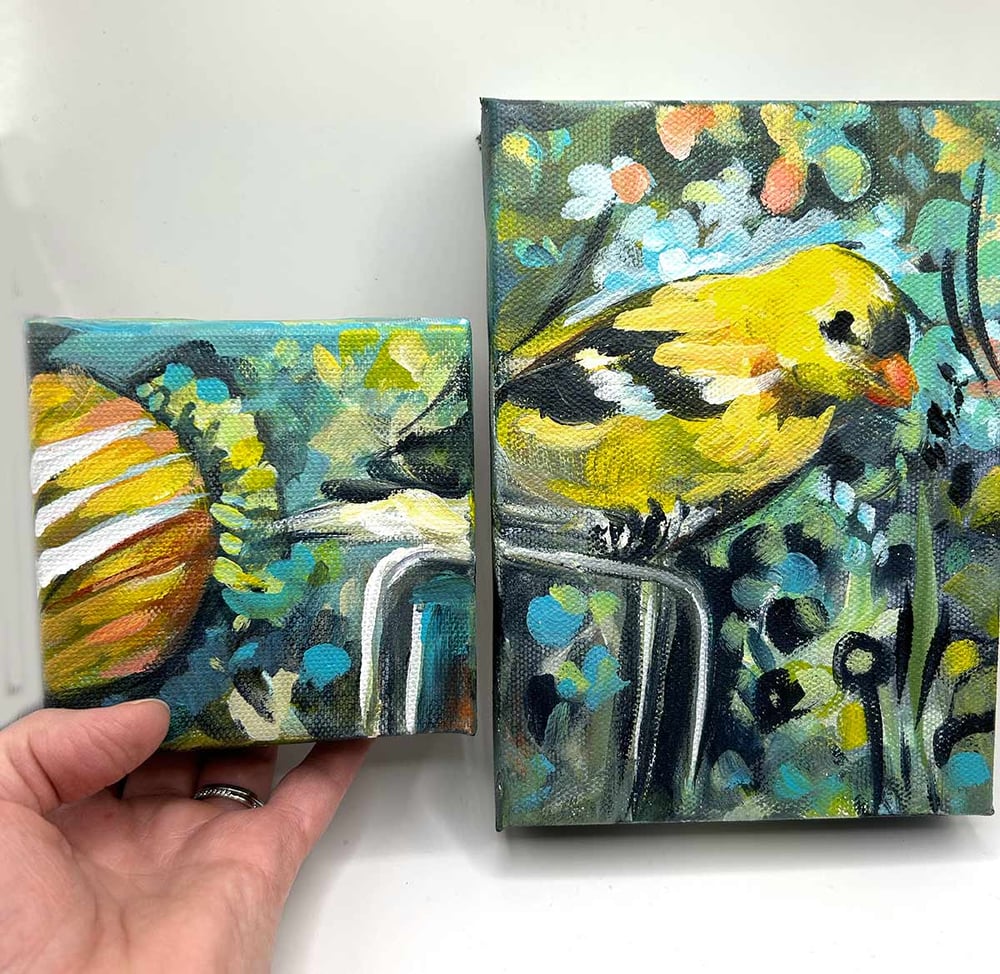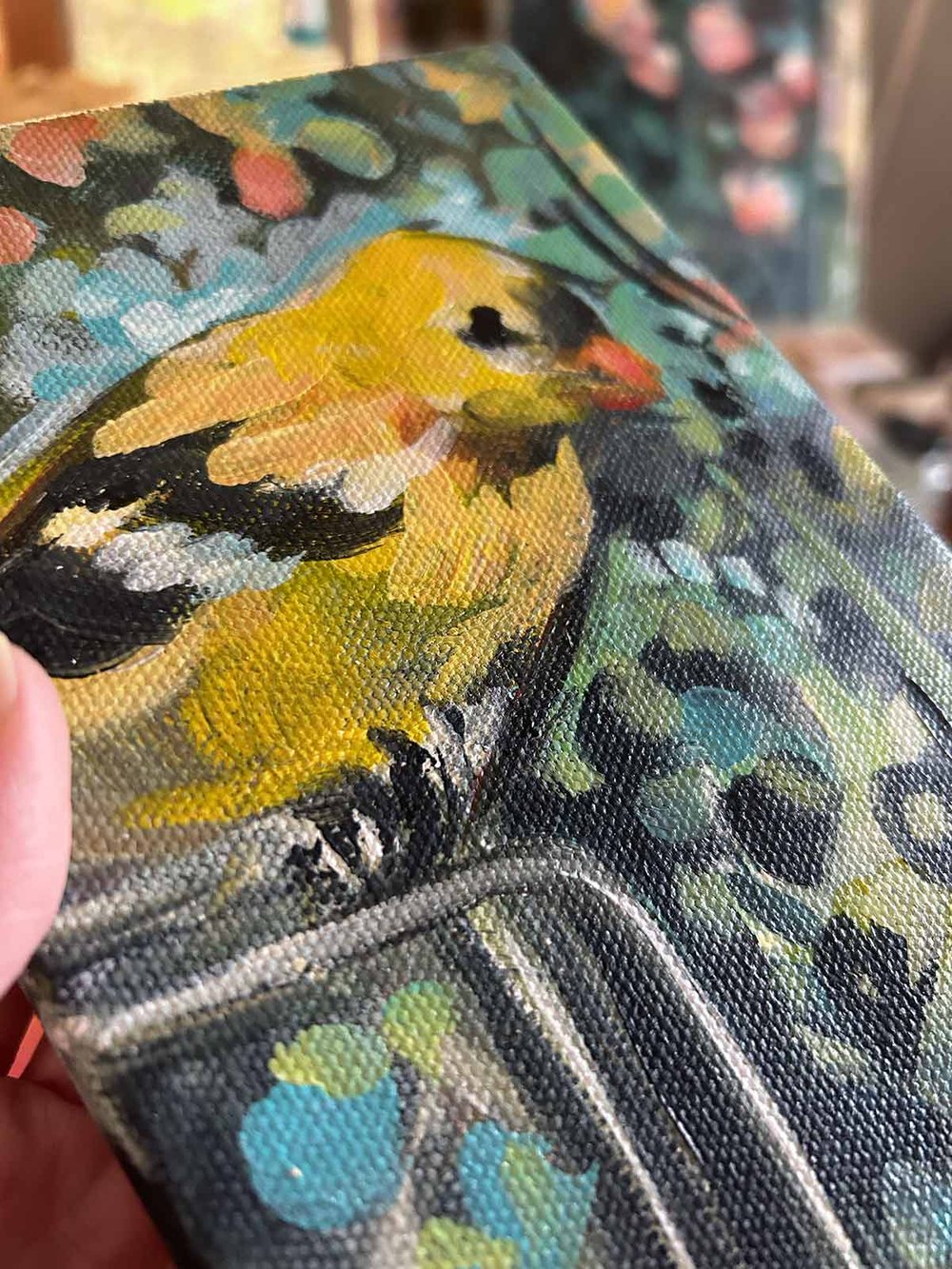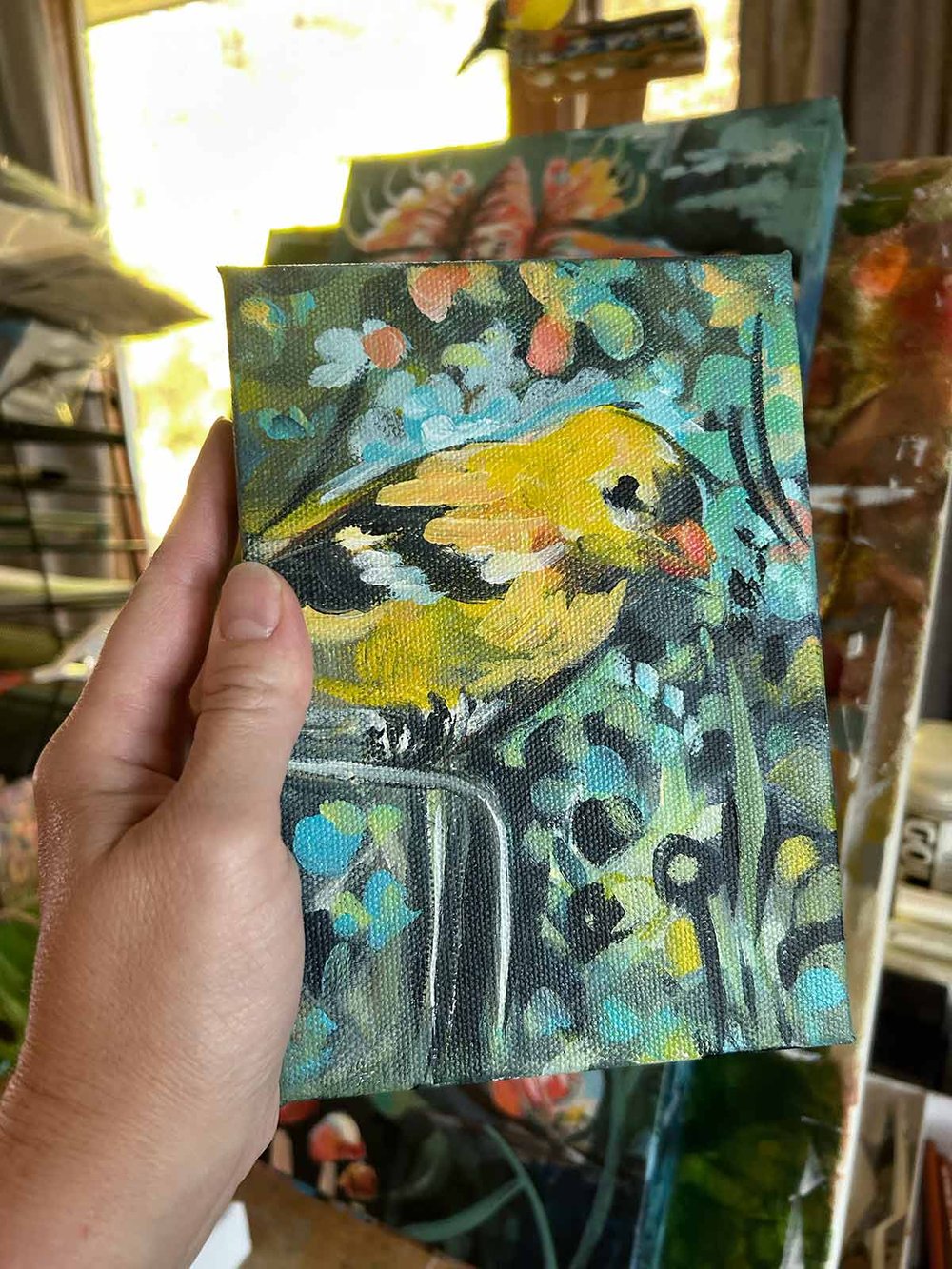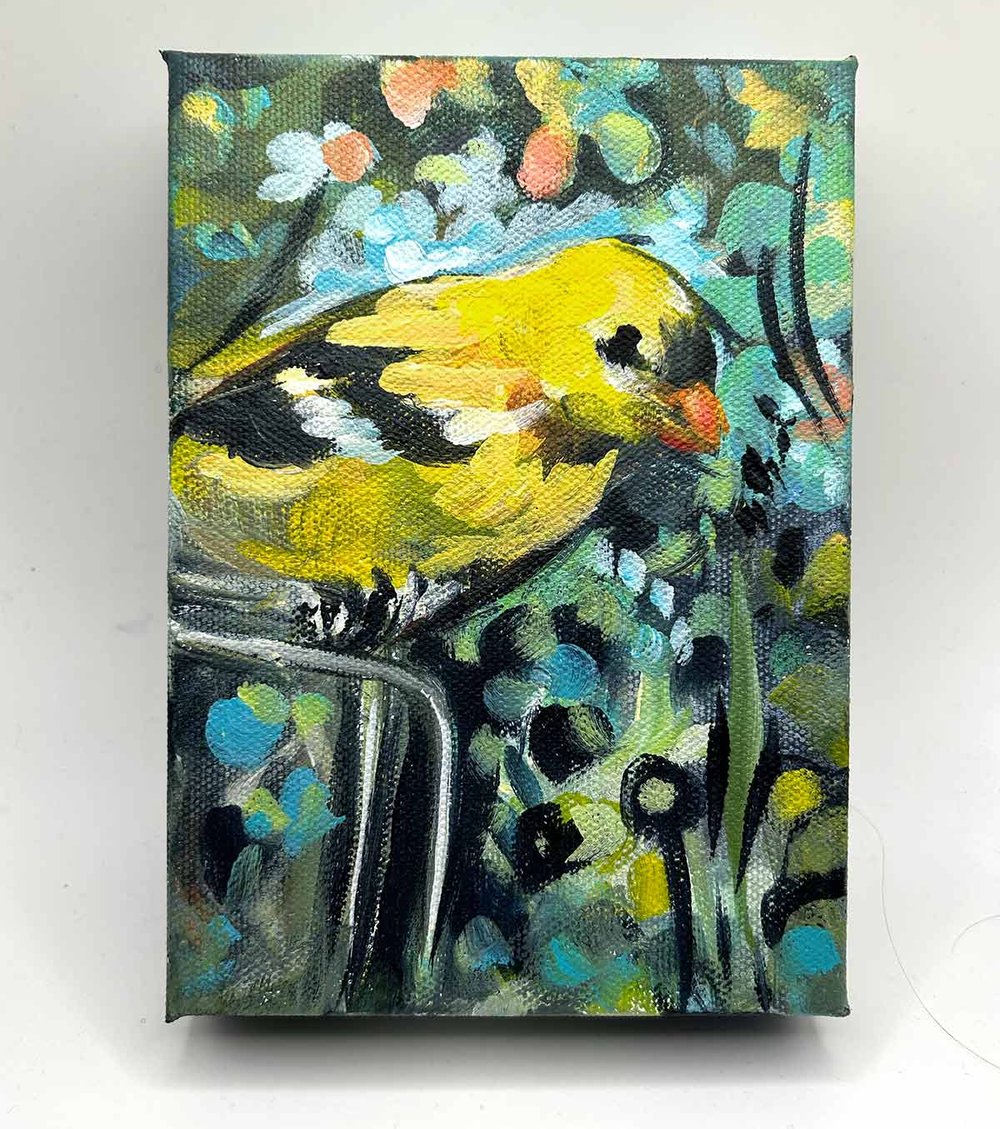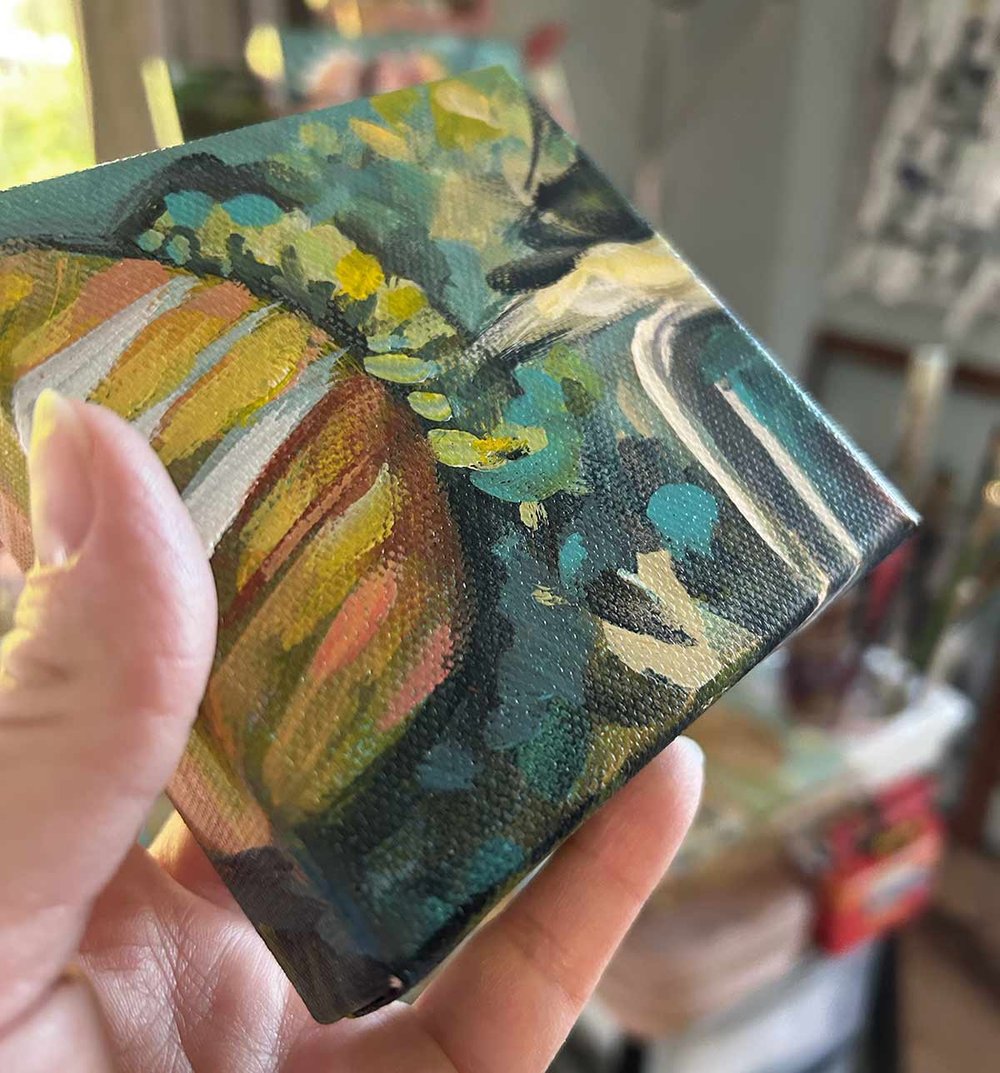 An abstract expressionist style painting with a sweet goldfinch perched, with a yellow croquet ball on the ground.
• Croquet with ball and worm measures 4x4"
• Bird canvas measures 5x7" These would look so cute attached to a wall.
• Abstractly painted sides with a 1.5" depth add a unique touch to the piece
• Comes with a wall saw-tooth hanger on the back for easy display
♥ Each painting is gift-wrapped and accompanied by a certificate of authenticity
♥ Handwritten notecards and gift wrapping options available...just let me know at checkout!