Golden-Crowned Kinglet bird house ornament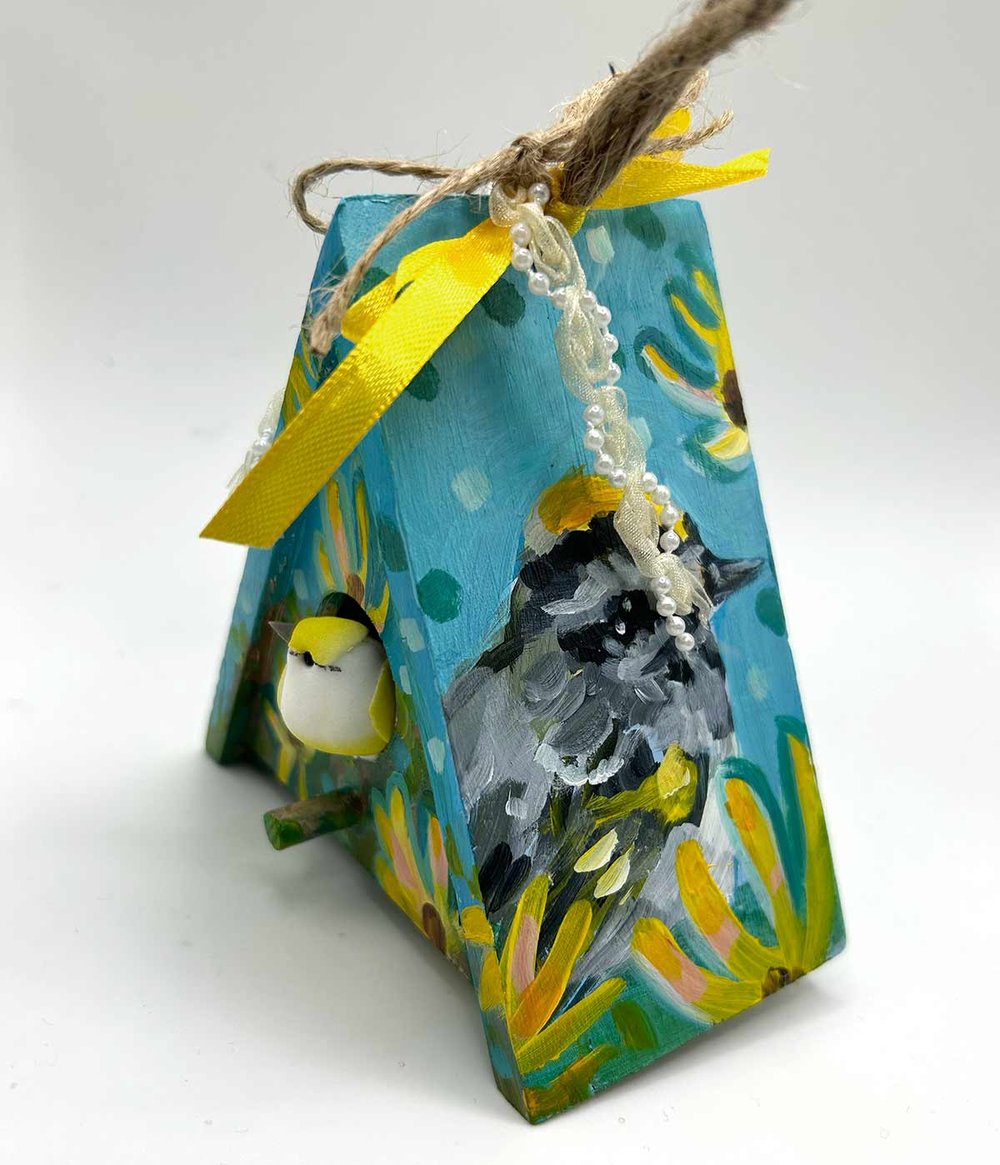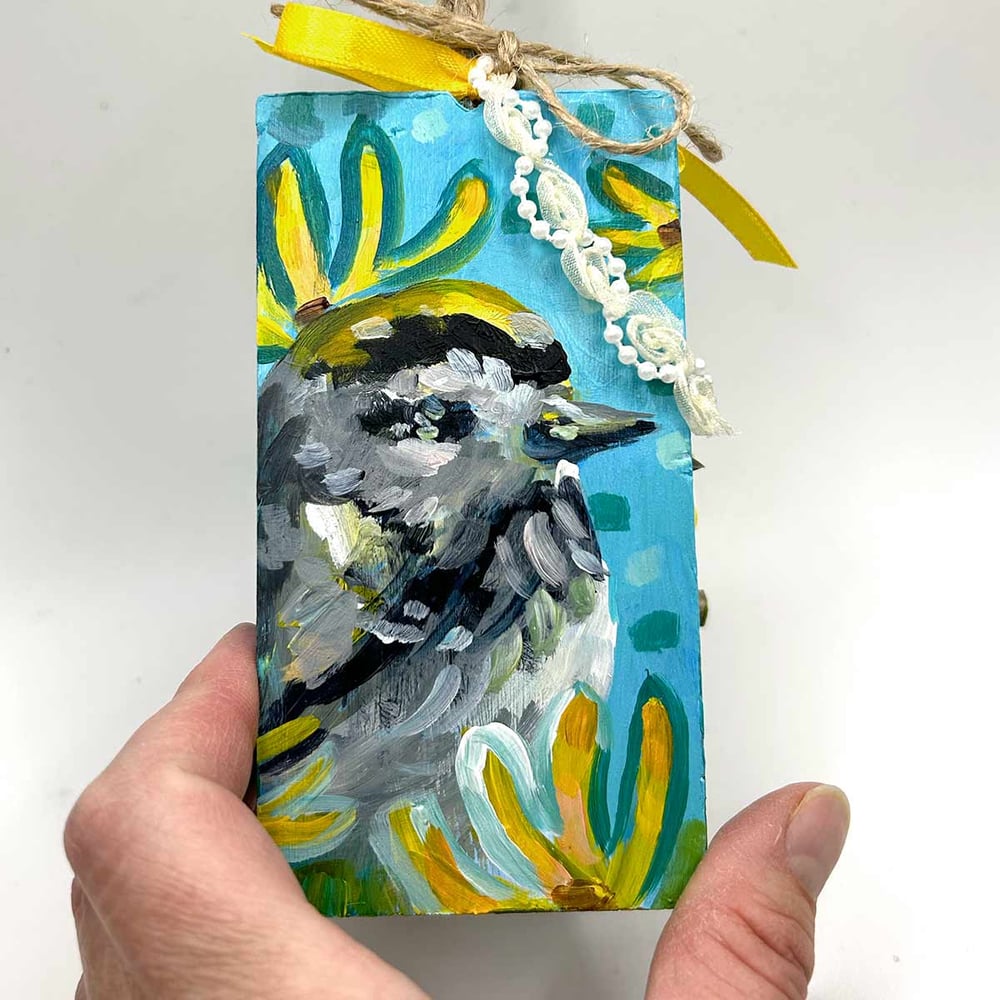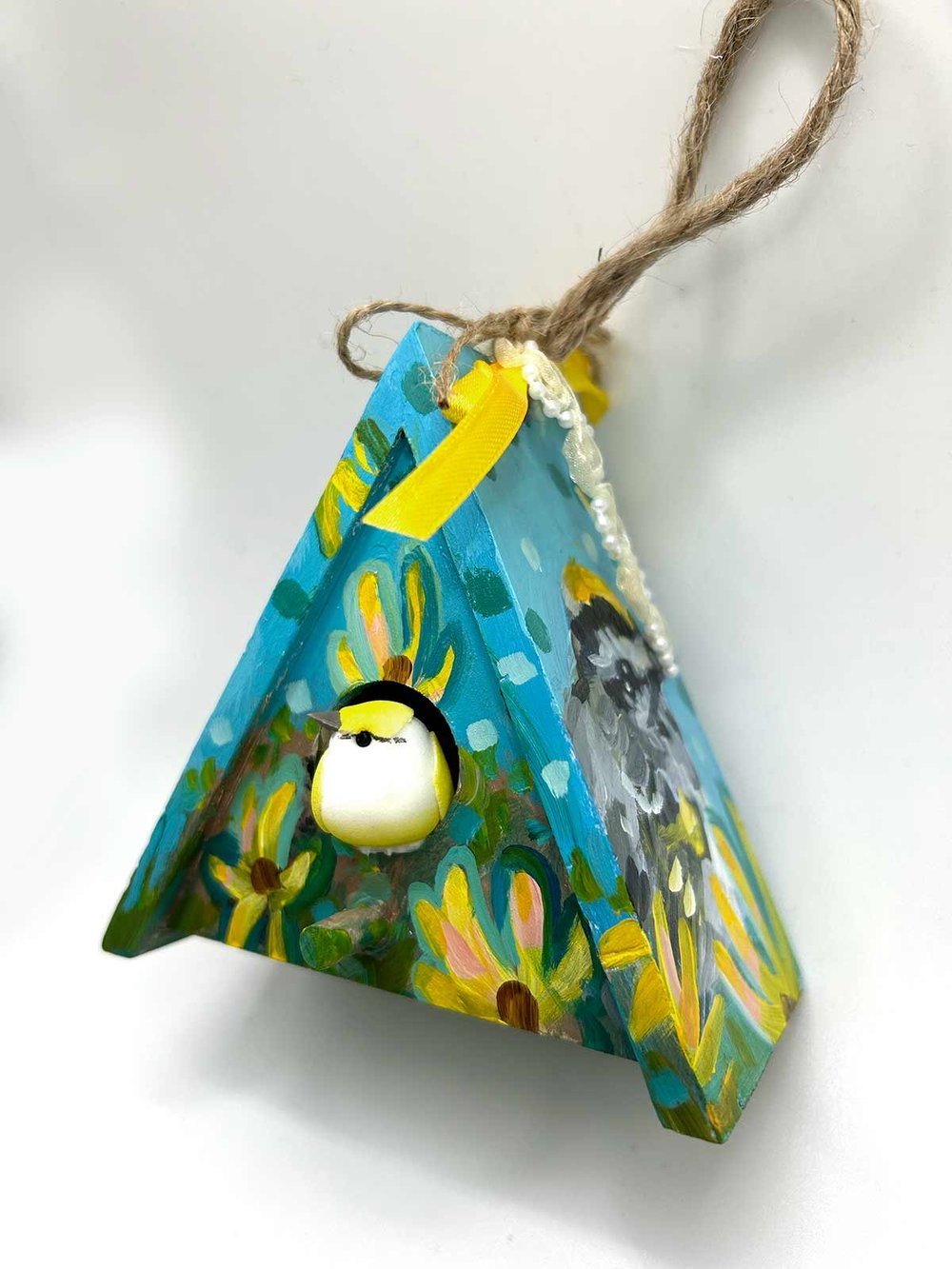 Darling painted bird house ornament. Features two golden-crowned kinglets painted on the sides of the roof.
• 4" wide, 4" tall
• Hand-painted with high quality acrylic paints on a hobby decorative bird house
• A cute scene continues on all sides of ornament
• A sweet mini decorative bird is perched in the opening
Stay tuned for new ornament releases daily!