Happy Warbler Sticker – Blackburnian warbler vinyl sticker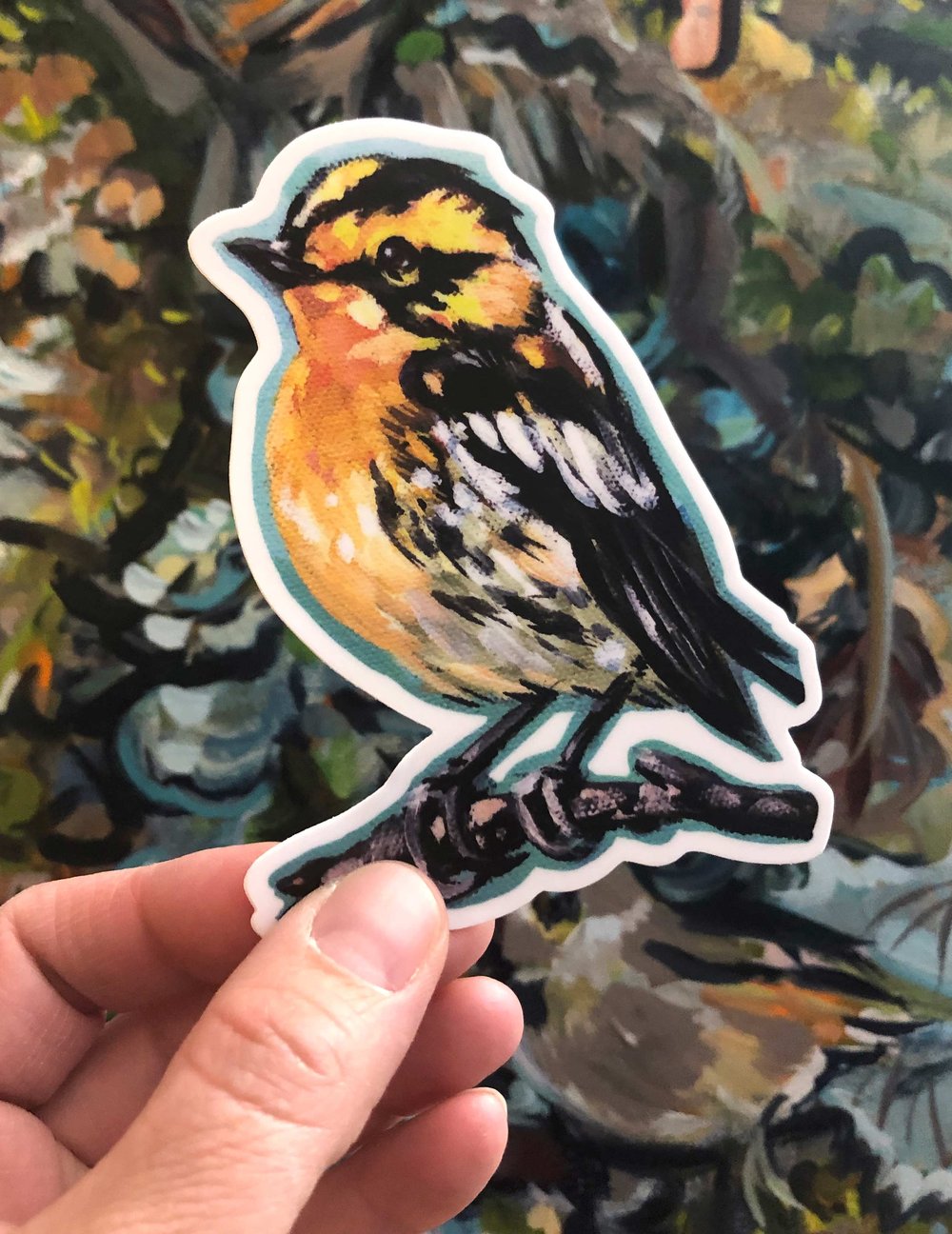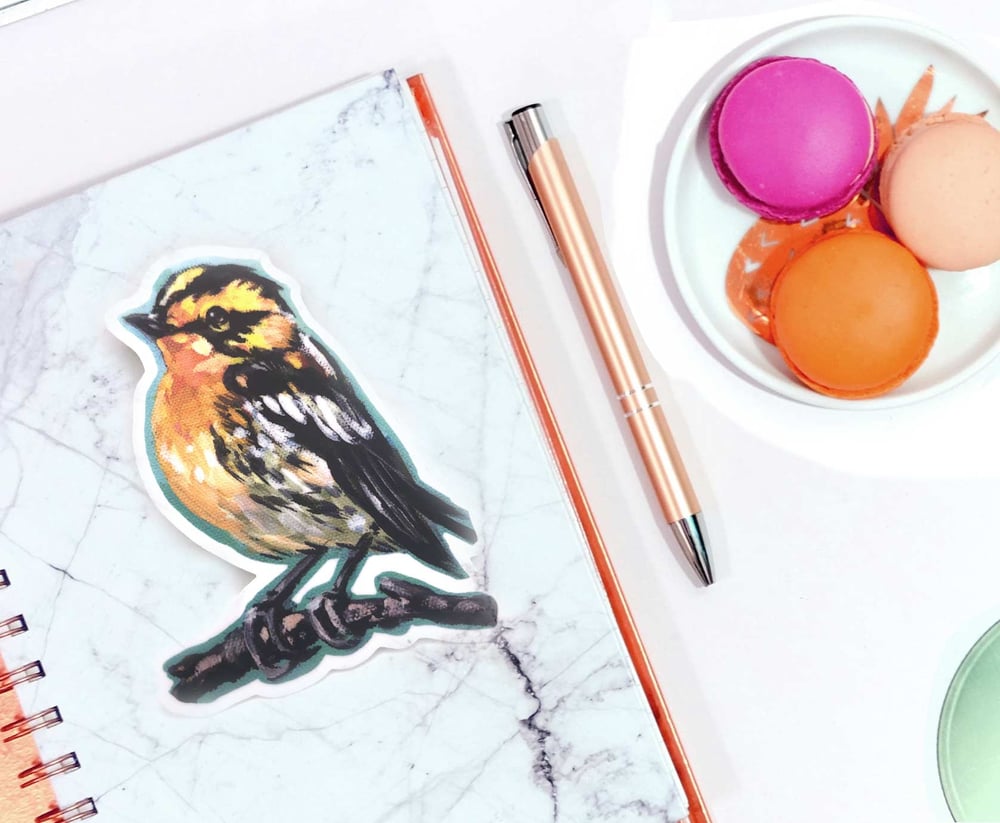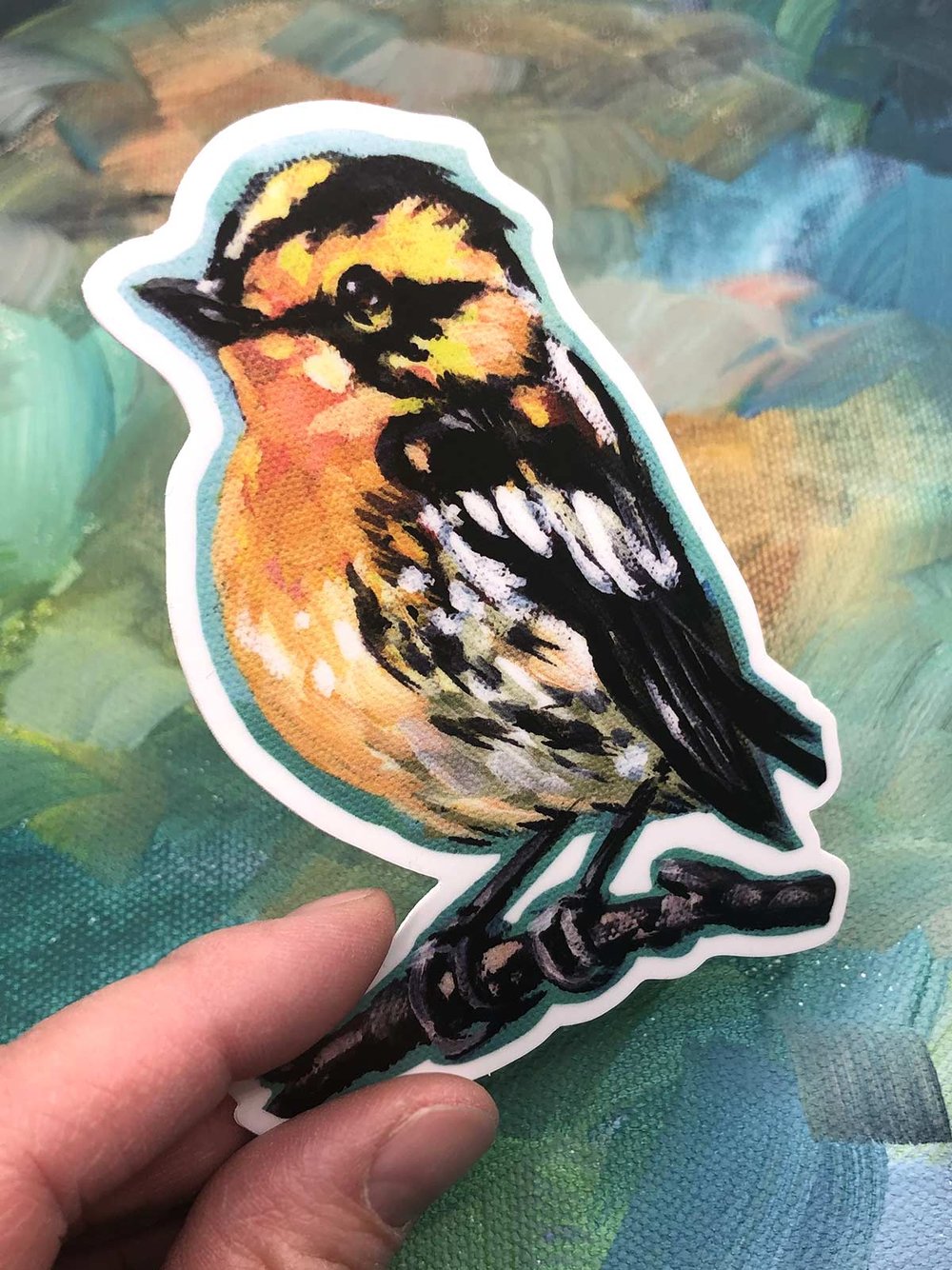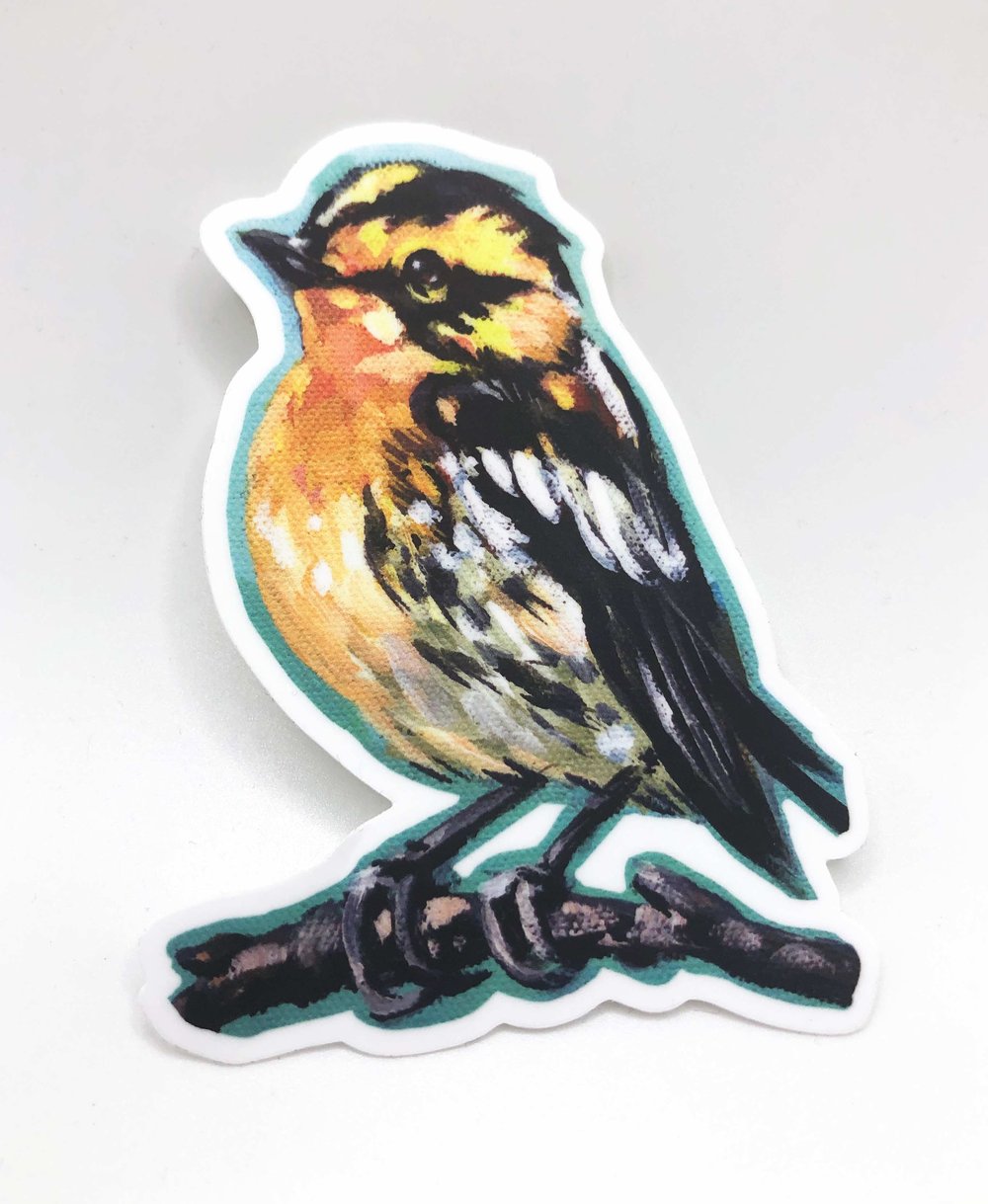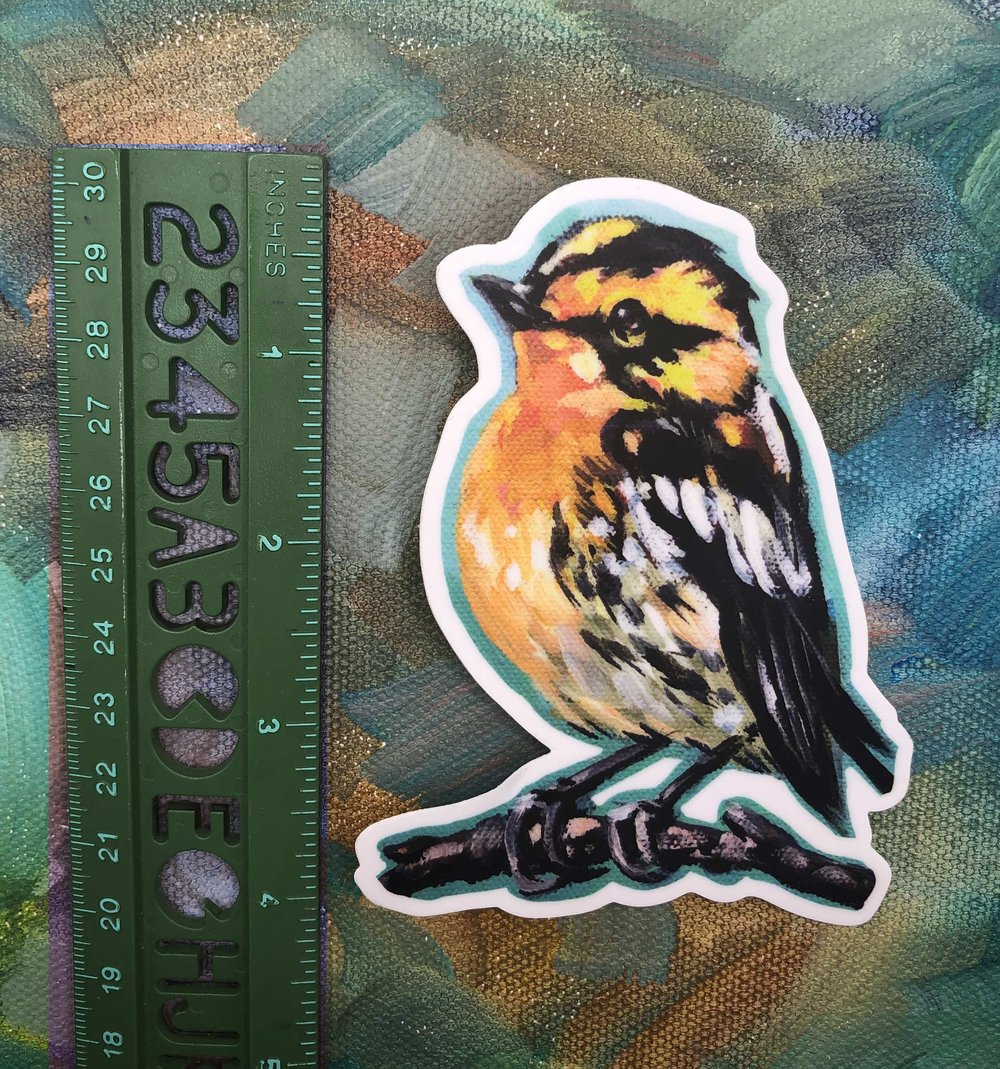 Is it a bird? Is it a warbler? It's a blackburnian warbler sticker!!
• 3x4" Vinyl Sticker
• Reproduced professionally on durable and weatherproof vinyl
• features our little friend, the Blackburnian warbler
Thank you for spreading the joy that is migration season!