Rooted – Red-headed Woodpecker Painting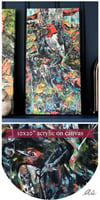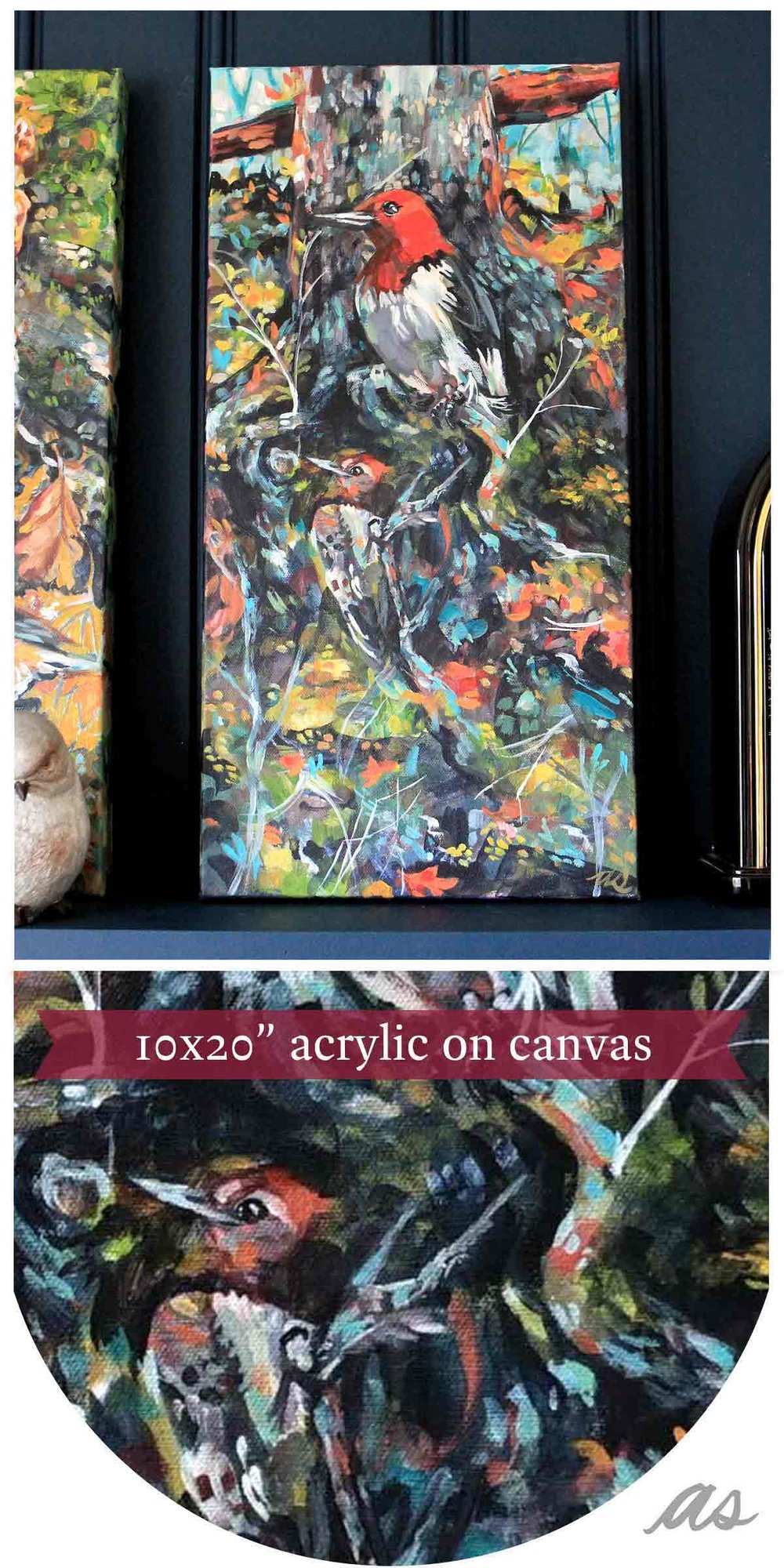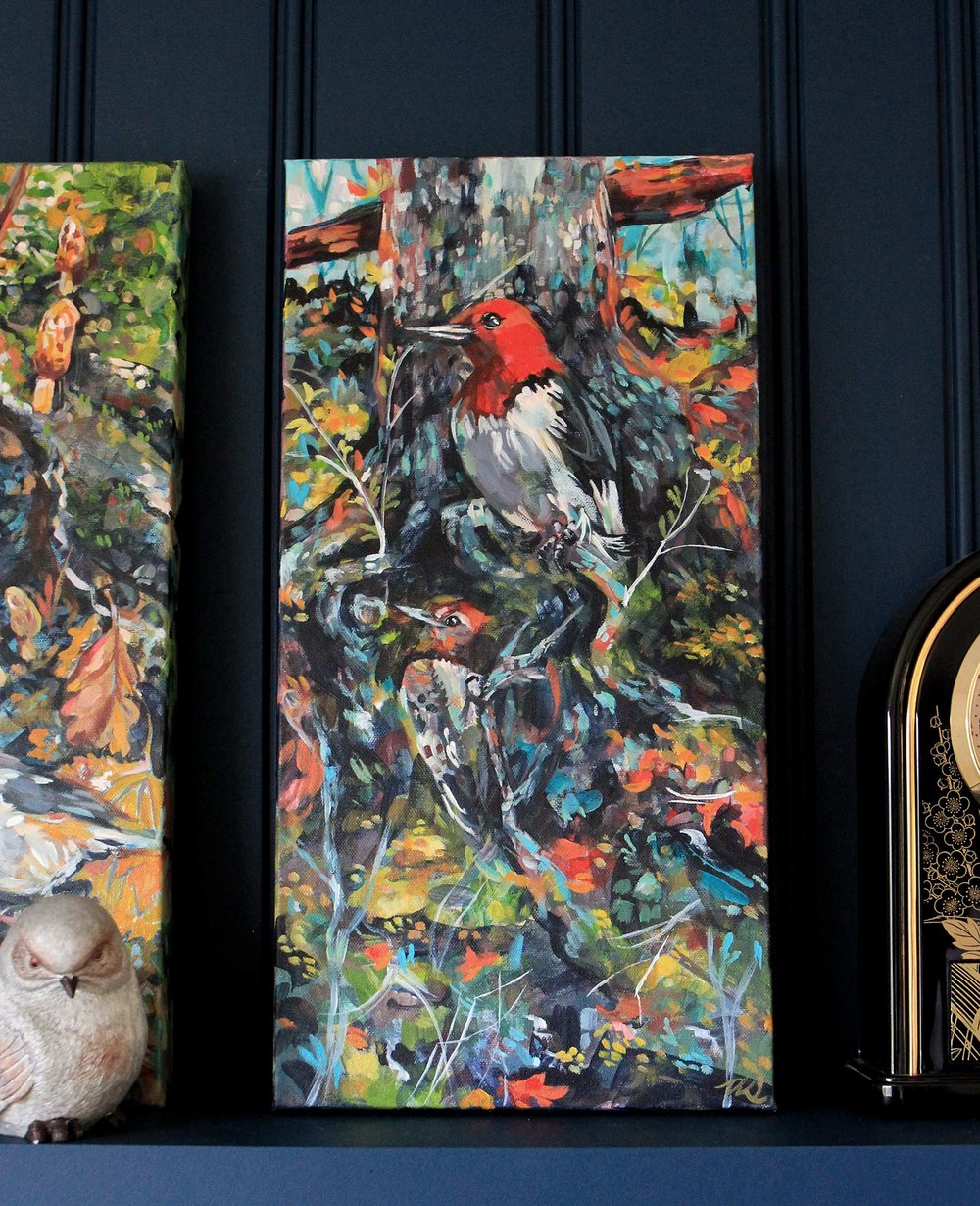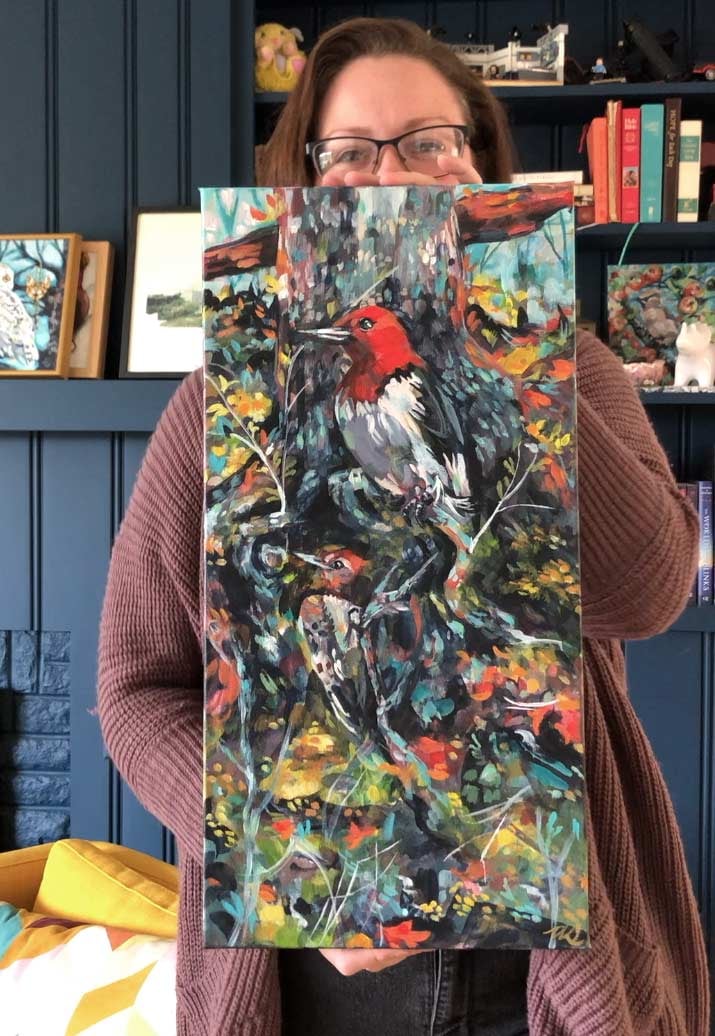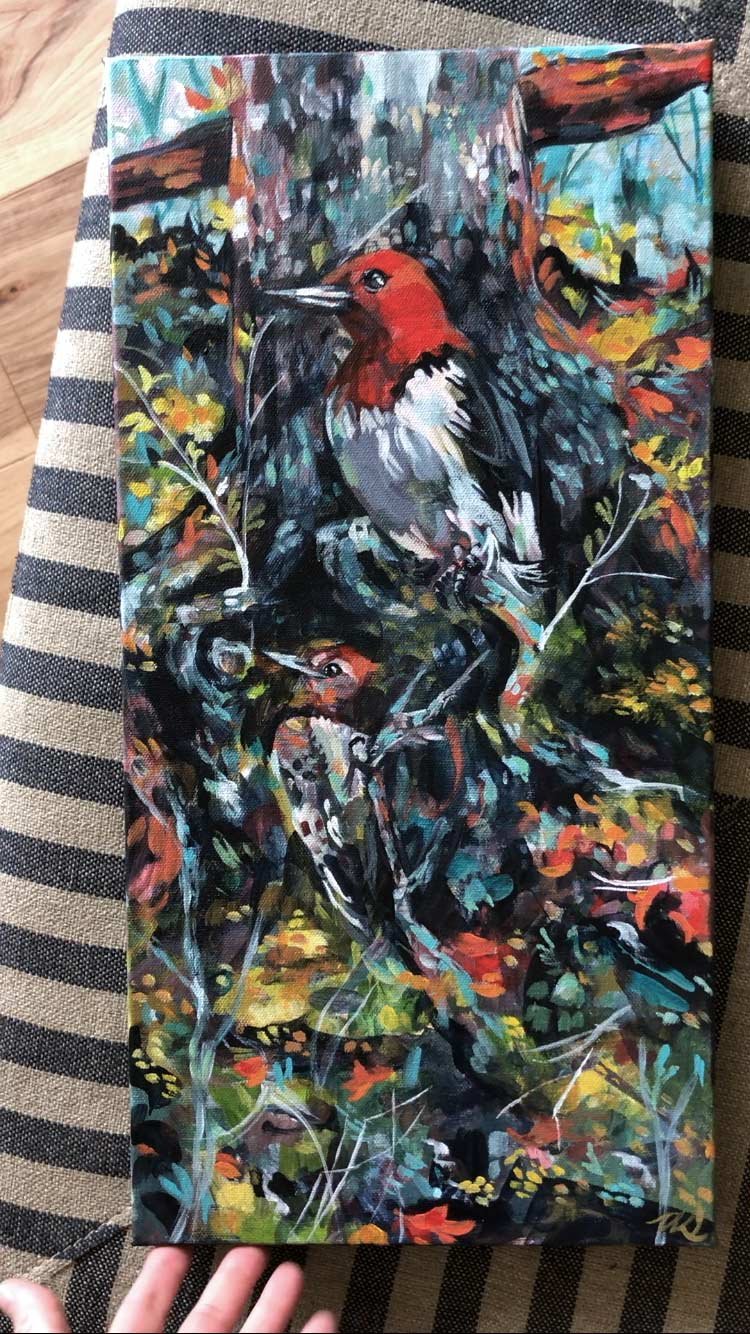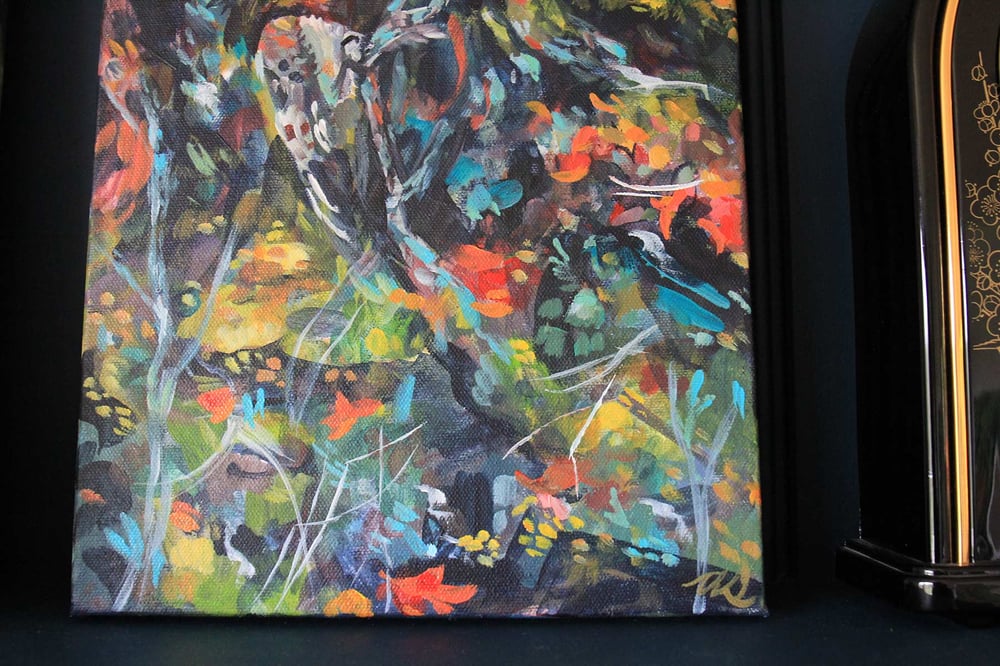 Rooted – Red-headed Woodpecker Painting
The exposed tree trunk is the perfect perch for this fledgeling.
Painted with expressionist strokes and bold colors, this 10x20-inch canvas gives lots of character to your statement room!
• Measures 10x20" and 1.5" deep
• the sides are painted with abstract strokes that match the painting's story
• Comes with a signed certificate of authenticity from Amanda Stumpenhorst
• Unframed, and has wire hanging hardware on the back for easy display on your wall
Please keep an eye out for more in this size series, of birds and their stories.