A Light Drizzle – Marbled Salamander painting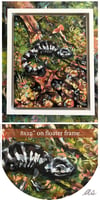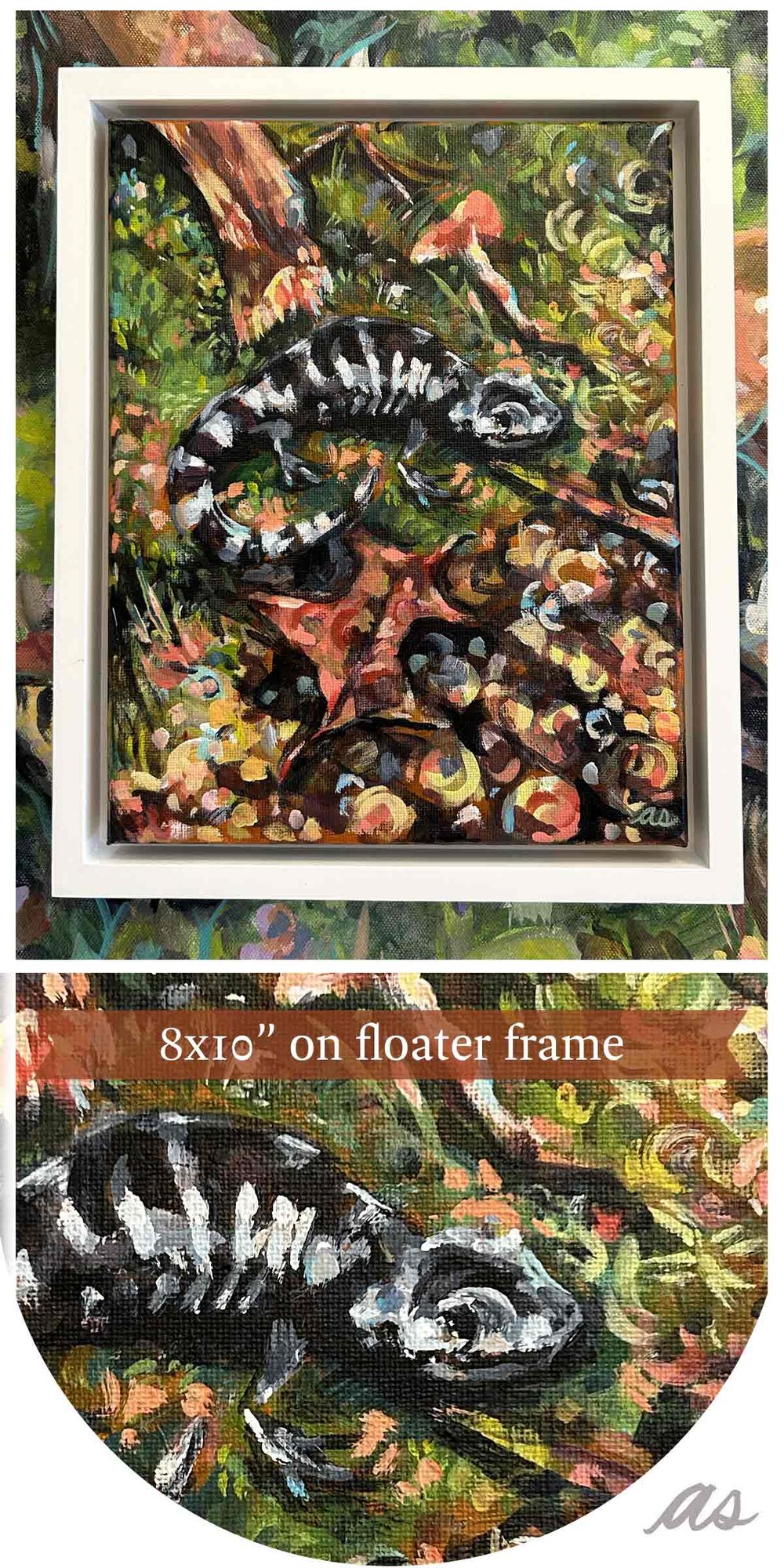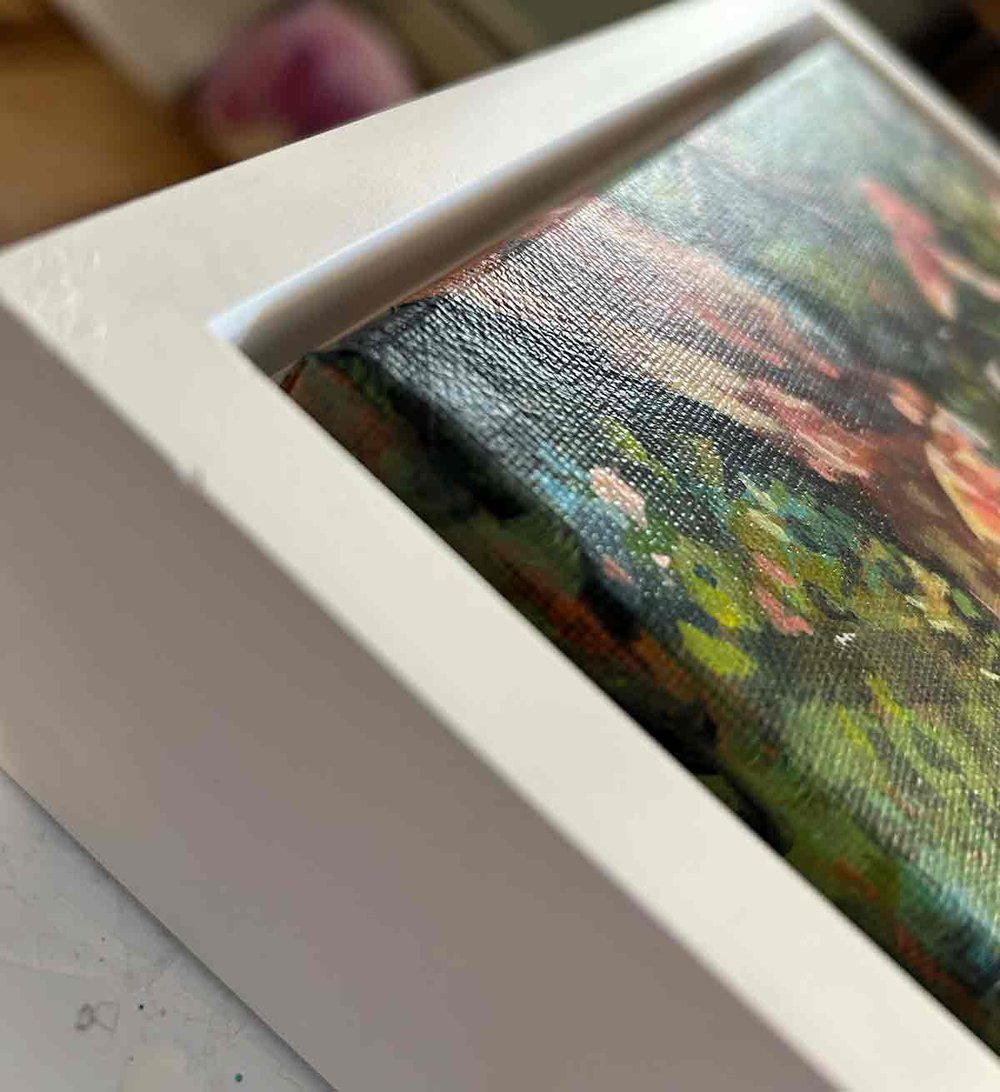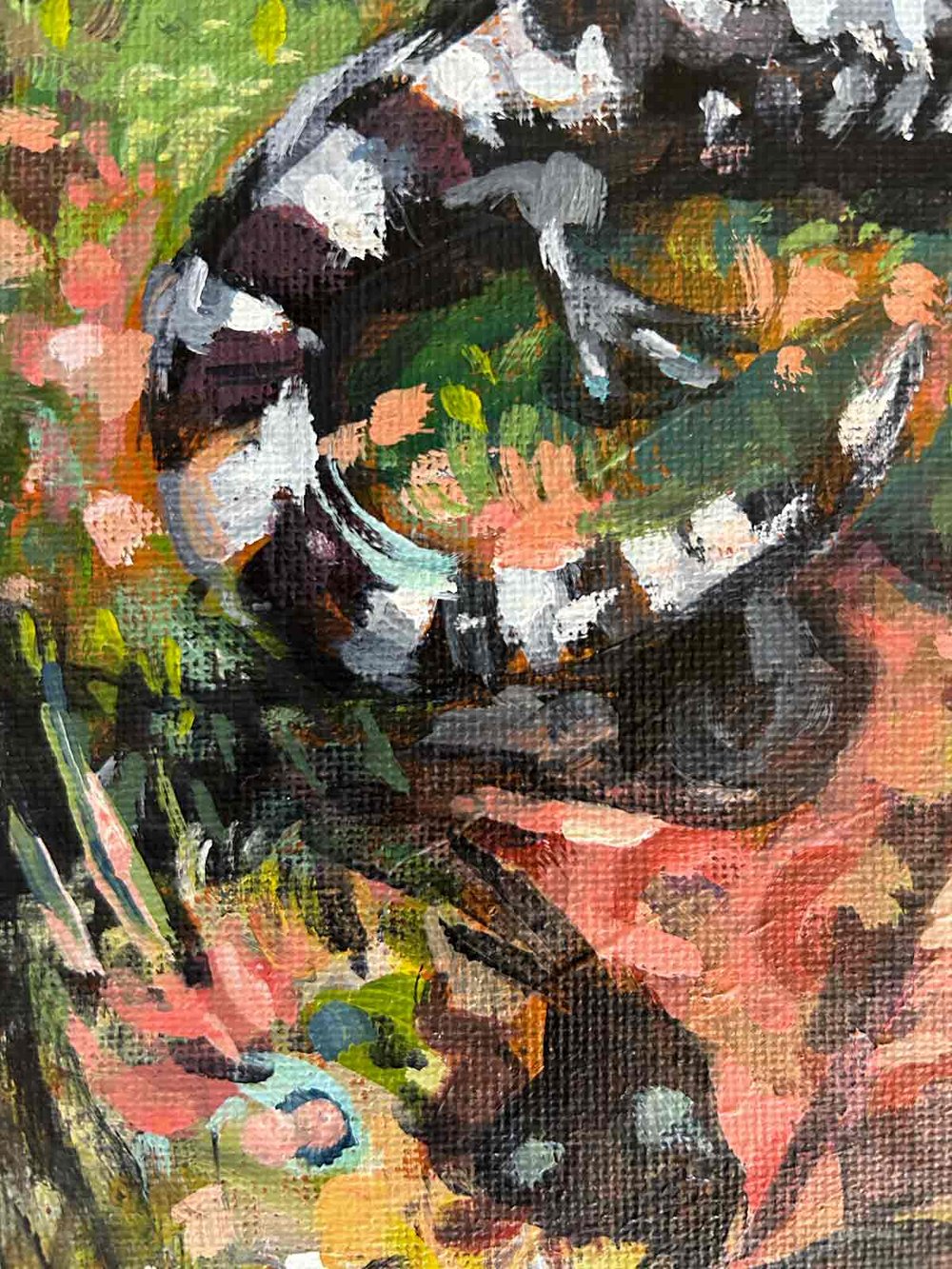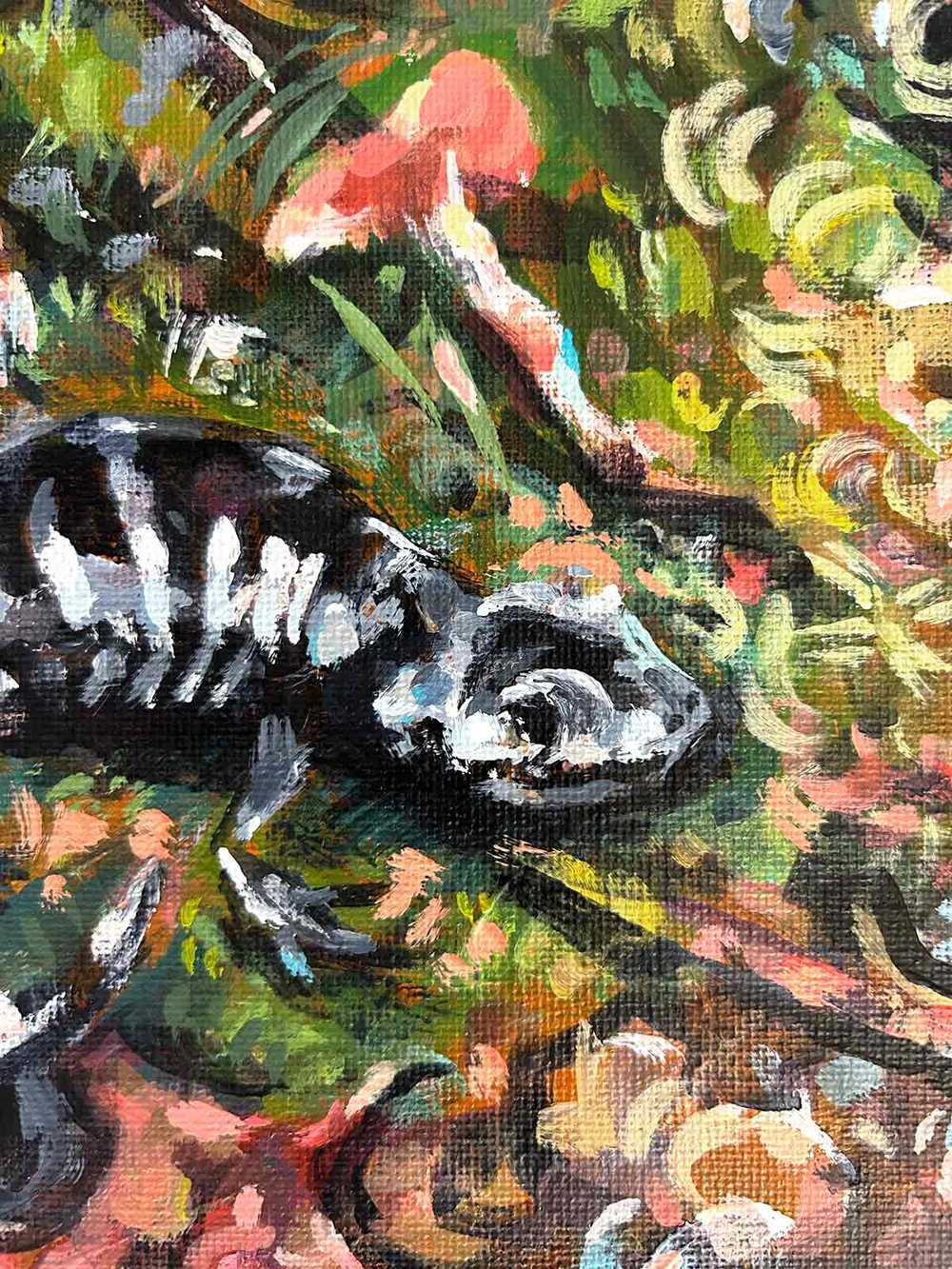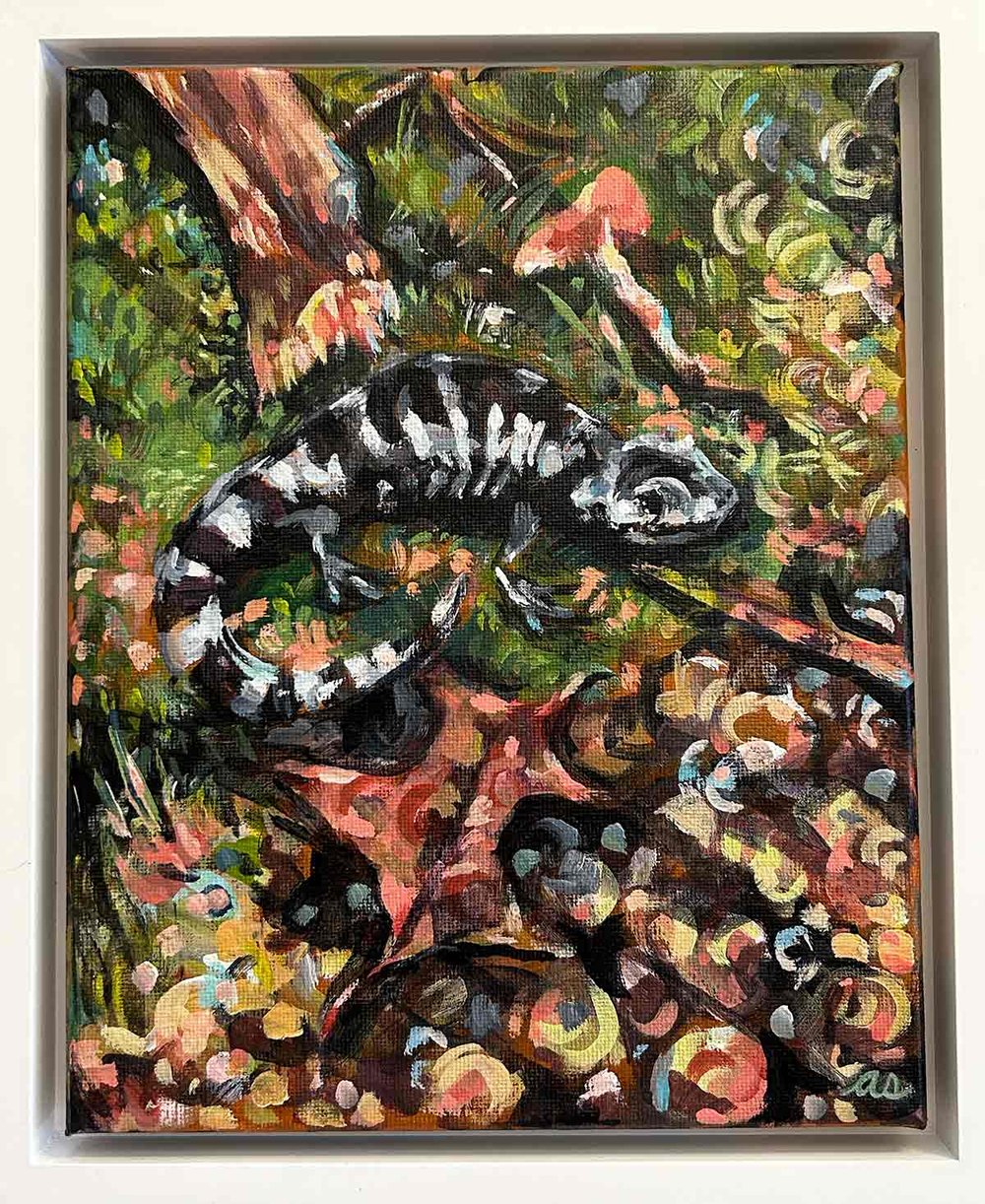 A Light Drizzle – Marbled Salamander painting
{Ambystoma Opacum}
While the spring does it's thing with a light sprinkle, this sweet salamander lounges by the river's edge.
♡ 8x10" Acrylic paint on canvas, with 0.75" deep sides that are abstractly painted
♡ Framed in a white wooden floater frame.
♡ Comes with a signed certificate of authenticity
♡ One of a Kind!
♡ Gift wrapped, and I can pen a note from you if you note in the comments at check out.
Perch a new painting on your wall. Give your room a story to tell. Have this winged friend watch over your room Collectible original art by Midwest artist Amanda Stumpenhorst.
♥Birds with personalities!♥